I'm always looking for an amazing facial SPF to protect from UV rays, prevent aging and not effect any makeup that I apply over the top. My top picks are:
Avene Anti-Rougeurs Cream – £14.50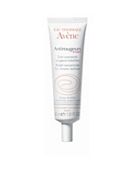 SPF20 – very thick and heavy (difficult to sink in) but instantly tones down redness with the green tint.
Simple Protecting Cream – £3.45
SPF30 – very light, not very hydrating. Gives you a whiter finish but a bargain. Like the pump too.
Body Shop Skin Defence – £16.00
SPF50 – very light, smells amazing and easy to sink into skin. Exellent base for make-up. My fave!